Chances are you're currently using many different software systems to run your real estate business. You may have one system for accounting, one for transaction management, a database of your customers (CRM), a sales management system, and a few more.
Multiple systems create isolated pods of information, capturing valuable information but failing to share this information with your other systems. The cost of having multiple systems includes:
Increased training requirements for employees
Increased data errors
Decision making without proper/correct access to information
Increased office stress
Increased employee turnover
Increased agent turnover
Wasted staff time due to data duplication
The total cost of all software purchases
Pro Gold i2 real estate software works on an 'One Entry, One Time, Once' protocol to save your company time and money through the elimination of excess staffing hours and mundane inputting tasks. Designed to eliminate data duplication, Pro Gold i2 integrates your listing data into your office processes, including transaction management, financial management, automated commission processing, and owner controlled lead incubation processes. Choose a software solution that integrates all of your information into one simple and easy-to-use process.
Benefits of Integration
Increase company controlled business through comprehensive lead management
Simplify training of new office employees
Create consistent office procedures
Streamline Front & Back Office operations
Reduce duplicate data entry
Increase listing inventory
Maximize agent recruiting efforts for optimum results
Increase agent retention
Happier staff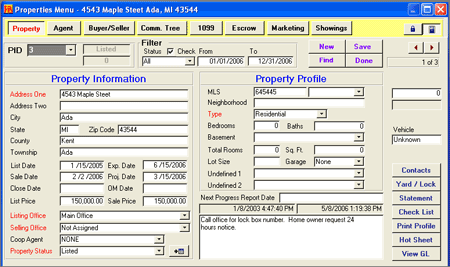 mouse over to enlarge
Transaction / Sales Management
Effectively managing transactions and Sales Associates is key to running a successful real estate company. Benefits include:
Easy access to the transaction and processing information
Streamline commission processing to increase profitability
Cash flow projections to better manage your financial resources
Managing Sales Associates with up-to-date and innovative reporting methods
Streamline duplicate data entry procedures
Password protected for better office security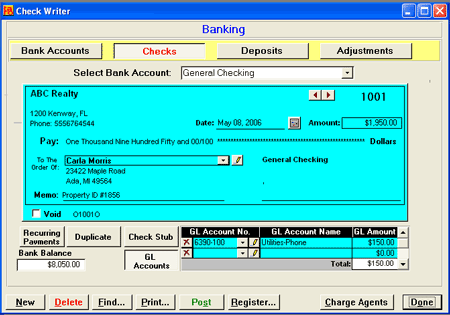 mouse over to enlarge
Financial Management
Many of you have some type of accounting systems in place. To realize the true benefits of a completely integrated system, accounting procedures must be consolidated. Benefits to this consolidation include:
Easy training for new and existing employees
Implement standard policies and procedures
Reduce outside accounting services
Reduce accounting errors & fees
Better control money for advertising
Increase profitability by tracking financial details; i.e. budget vs. expenses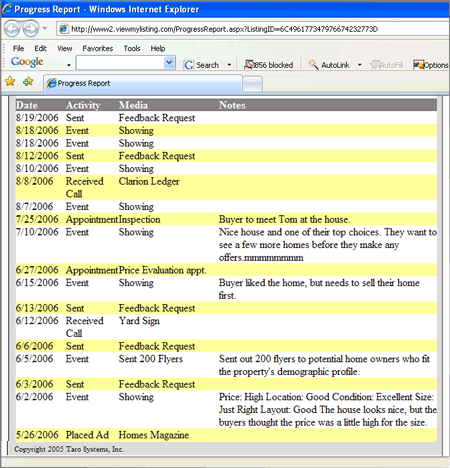 mouse over to enlarge
Seller Progress Reports
Pro Gold i2 solves the number one complaint a property owner has about their agent when selling their real estate: Poor communication!
Pro Gold i2 in conjunction with ViewMyListing.com, provides Seller Progress Reports to improve communication with property owners
Increase renewals by keeping sellers informed of the efforts to sell their property
Use Seller Progress Reports to justify early price reductions and reduce expired listings
Build your company & agent reputation
Differentiate your company from your competitors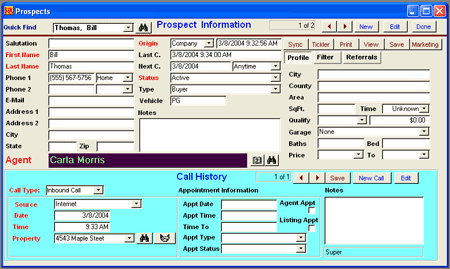 mouse over to enlarge
Prospect Management
Managing your prospects from the first point of contact through long term incubation will increase your conversion rates. With Pro Gold i2 you can track your marketing costs, allowing you to focus valuable resources and marketing dollars to maximize your investment. Other Benefits include:
Assign referral fees to lead sources to increase company profit margins
Interface to ViewMyListing.com allowing Sales Associates to access prospects in the field

For more information on Pro Gold i2, please email at Sales@taronetwork.com, or click here and let us know who to contact.